Heike Schlauch
raumhochrosen
Architekturerzeugnisse
Althofenweg 6
A 6911 Lochau
T +43 5574 22 505
M +43 699 106 34 882
office@raumhochrosen.com
heikeschlauch.com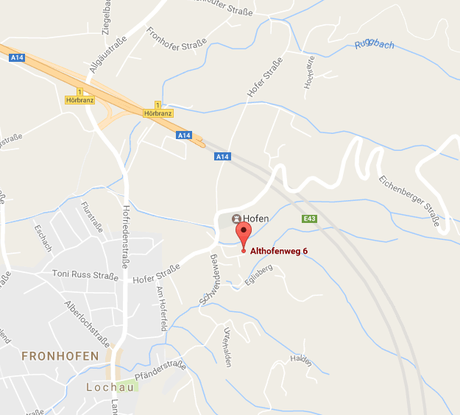 Publisher
Heike Schlauch
raumhochrosen
Architekturerzeugnisse
office@raumhochrosen.com
UID-Nr. ATU10839707
Web Design
chezweitz GmbH Berlin with Harald Niessner
Programming
Marc Horstmann Webentwicklung
Data protection
The data provided on www.heikeschlauch.com are for informational purposes. The owner endeavors to ensure the accuracy of the content listed on the website. Although these are regularly updated, due to the large amount of information and the technical characteristics of the Internet, liability or guarantee for the timeliness and completeness of the information and data provided is excluded.
This website uses Google Analytics, a web analytics service provided by Google Inc.. Google Analytics uses "cookies", which are text files that are stored on your computer and that enable an analysis of the use of the website. The information generated thereby is transmitted to the server of the provider and stored there. You can prevent this by setting up your browser that no cookies are stored.
Using our contact information for promotional purposes is not allowed.
All contents, illustrations and representations are protected by copyright.
© 2018 Heike Schlauch raumhochrosen