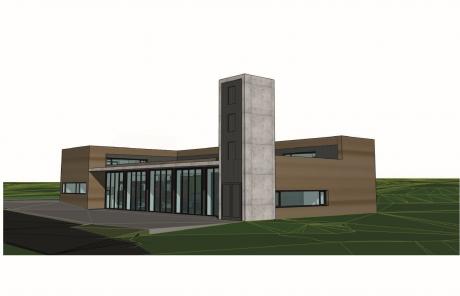 Topping out ceremony of the
new fire station Hohenweiler
30th of August 2018
It seems like a gate at the entrance of the village, as the tower of the new fire station with a 12-metre height rises and marks the beginning of the village's centre with regard to urban development.
In order to build this fire station in a local community of 1,300 inhabitants, a compact, efficient solution was found that connects the functional requirements and amenities of community life in an appropriate way.
One goal of the community was to ensure excellent functionality and satisfaction through the involvement of the users. Therefore, the development of the concept and the execution took place under the intense participation of the Hohenweiler fire brigade. The future users were also strongly involved in terms of the constructional development.